Christians around the world are facing something new with COVID-19. We need each other — for ideas, for encouragement, for hope. Our "Ministry During COVID-19" series are conversations with a diverse array of leaders, all over the globe, about how they're coping and how God is showing up to unite and strengthen the church during this time.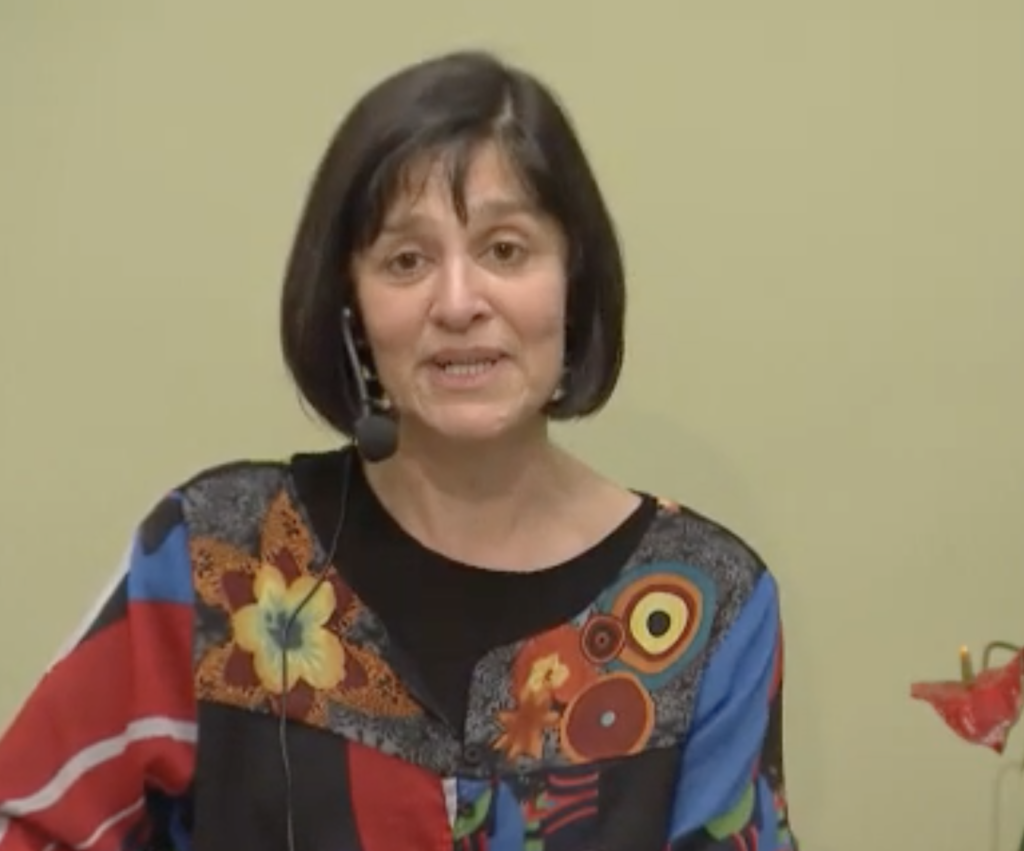 Beatriz Sarkis is part of the Roman Catholic Church, and a member of the Focolare Movement. The Focolare Movement focuses on spiritual and social renewal and aims to spread the message of unity worldwide. Beatriz is Brazilian, and is currently living in Italy.
To view this conversation, visit youtu.be/QahRO_lHgqI
What is the ministry like in your context right now?
The pandemic has helped me as a Catholic and my community, the Focolare Movement, to experience personally a situation in which "everything collapsed and we were continually facing death". The Focolare Movement was a response, rooted in the Gospel, to the World War II crisis. So those very words of Chiara Lubich have helped us not to lose hope, but to repeat again today: "everything collapses" and only God remains.
Working in the Ecumenical Secretariat of the Focolare Movement, I see that there is a great opportunity, together with Christians from different Churches, to rediscover and to witness in a renewed way to the fundamental basis of our faith: that "God is love" (1 John 4, 8) and Father of each one of us, and to seek together new ways of being channels of His love for humanity – praying together and acting together in charity.
What relationships or partnerships are being formed across denominations or faith groups?
The pandemic has challenged our established relations and cooperation with many other Christians. Interestingly, it has been the new generations who have helped us to find and adopt new methods of being together: the children in our Movement are telling of the small or big acts of love they have done so as to overcome the difficulties of having to stay at home.
Our young people went ahead with the celebrations for the United World Week, which is held annually from 1–7 May. Because of the pandemic, the week was held online this year, both on a local and a global level. More than 700 events were held in about 70 countries, all completely online. Everyone felt so close even though they were so far apart: nearness with a purpose…
As the Ecumenical Secretariat, we worked with the young people to organize an online streaming of international prayers prepared by Orthodox, Lutheran, Reformed, Pentecostal, and Catholic Christians of different countries.
The United World Week has shown us that our world is hungry for unity and that as Christians we can witness to this. The most valuable thing is that during the week many met God. Love is creative.
What are the lessons you have learned about faith and your people that will outlast this pandemic?
First of all this pandemic has been a strong call to "rebuild our houses on the rock" (Matthew 7:24-25). In other words, a call to renew our commitment to live the Word of God, to allow the Word to guide us, to strengthen us, to make us go out of ourselves in order to serve those around us.
It has been a time to experience the power of prayer and to rediscover the value of fasting as an important source of graces. All this has helped me to perceive the action of the Holy Spirit even in the midst of such difficult times.
I have also learned that we are truly one body, deeply connected throughout the world. And if we do not find a way to reframe our political and social life to care for each other's basic needs concretely, then no one can flourish.
Another lesson was to realize that it is possible to build relationships of solidarity and love even during difficult situations and I hope this will continue to grow every day, even when the crisis is over. Perhaps something to think about is the passage of the Holy Scriptures: "Do not fear those who kill the body but cannot kill the soul" (Matthew 10:28).
How are you thinking through your post-pandemic ministry?
To be honest, we still need to reflect on our experience of these 60 days of lockdown.
The dark side of the experience has been the number of people who suffered the loss of their loved ones, who died in loneliness.
Concerning our world we have to rethink our relationship with creation. The economy has to be re-founded on principles of equality and solidarity: a real "economy of communion," able to ensure an economic culture based on Gospel values such as sharing, freely giving, and reciprocity.
Fraternity must be built in all spheres of life, and fraternity cannot avoid the experience of the cross. It was on the cross that Jesus made every kind of pain, division, desperation, and sadness his own, to teach us that pain accepted and transformed into love is a source of hope and life.
Positively, we have realized that in these last months there has been an increase in solidarity, and it must continue. We have been able to overcome the barriers of distance by creating and/or strengthening bonds of communion.
It has also been a time for us, for deepening our personal relationship with Jesus Christ and the way in which mission can be carried out through intercession, too. We need to incorporate so many of these elements into our everyday life.
It has certainly become clear to us that we can grow in communion even in the most difficult moments… the Holy Spirit blows where he wishes.