By: Jean-Daniel Plüess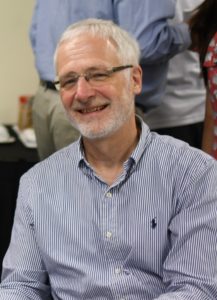 As the joy of Easter resonates among all Christians in the world we are made aware that the resurrection of Jesus Christ is the pivotal point of our faith. The Apostle Paul says to the Christians in Corinth that the last enemy to be destroyed is death. In the death and resurrection of Jesus we have victory over sin and death, over every aspect of life that may make us prone to fear. As we all face uncertainties with the current pandemic we can take consolation from the words of the Bible through which God speaks to us.
'Where, O death, is your victory? Where, O death, is your sting?'
The sting of death is sin, and the power of sin is the law. But thanks be to God, who gives us the victory through our Lord Jesus Christ. (1 Cor. 15:55-57)
This is a powerful promise. We can live every day with the certain knowledge that God is loving and faithful. May the victory of our Lord Jesus Christ be with you through the power of the Holy Spirit on this very day.