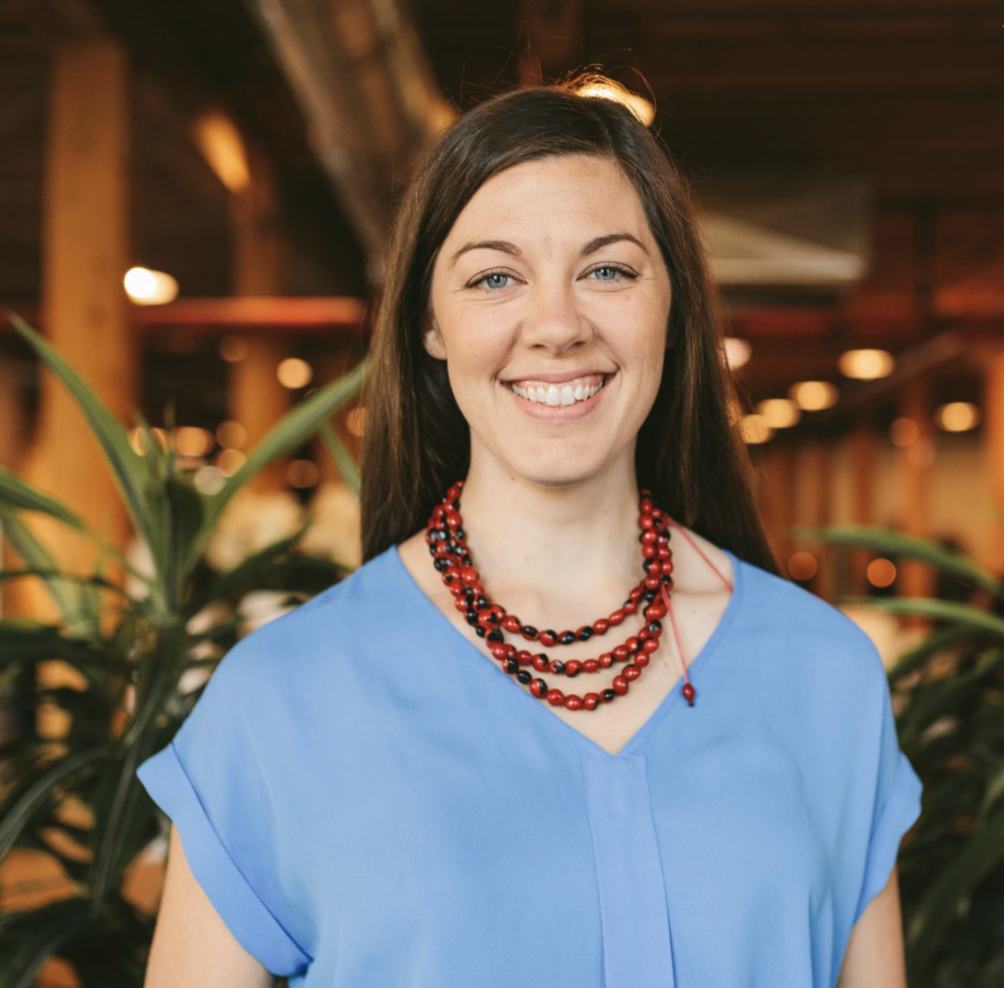 Global Christian Forum Hires Communications Associate
Friday, May 1, 2020 – The Global Christian Forum (www.globalchristianforum.org)  is pleased to announce the appointment of Rev. Kate Kooyman to the role of communications associate. 
Kate lives in Grand Rapids, Michigan, and is a minister in the Reformed Church in America. She brings experience with Christian denominations, as she was employed in the Christian Reformed Church's Office of Social Justice for more than ten years. She also played a role on the board of Christian Churches Together, a U.S.-based ecumenical organization. In addition to her ministry work, Kate is a writer and has worked as a freelance editor over the years. 
"Kate brings tremendous gifts to our ministry and will help us continue to improve our ability to tell the story of the Global Christian Forum. We feel privileged to welcome her," said Forum secretary Rev. Dr. Casely Essamuah. The Global Christian Forum builds bridges between leaders from a wide spectrum of Christian churches to offer friendship, fellowship, and conversation around issues of common concern. Its pillar members are the Pentecostal World Fellowship, the World Evangelical Alliance, the Roman Catholic Church through its Pontifical Council for Promoting Christian Unity, and the World Council of Churches. The primary channels of communication for the Global Christian Forum are its website (www.globalchristianforum.org) and Facebook (facebook.com/GlobalChristianForum).
 This part-time role will help communicate the story of the Global Christian Forum to a wide audience. "Kate has a demonstrated care for the global church and for the journey toward Christian unity. I'm so pleased she will be using her communication skills to help the Global Christian Forum's work," says Wes Granberg-Michaelson, chair of the US-based Global Christian Forum Foundation.
"As we celebrate the appointment of Kate, we also recognize the excellent work of Allan Buckingham, who has been instrumental in restructuring and renewing the Global Christian Forum's online presence for the last year," continued Rev. Dr. Essamuah. Allan worked largely behind-the-scenes, overhauling the Forum's website and social media platforms. "This has made it possible for the Forum's work to be now communicated to a wider audience. During COVID-19, this online presence is especially important, and we owe our gratitude to Allan."